Partner with our service
teams to deliver exceptional value and results.
We offer product discovery, development, and go-to-market services, using a teams-as-a-service model for effective delivery.
Unveil Untapped Markets and Uncover New Product and Service Opportunities
Product Discovery Teams as a Service (DisTaaS) is a dynamic, solution-driven service designed to help startups, corporations, government entities, and other organizations uncover new product and service opportunities.
Design, Build, and Launch Technological Products and Services
With a team of seasoned experts in product design, software development, and deployment, Product Development Teams as a Service (DevTaaS) offers an end-to-end solution to alleviate the common challenges and complexities associated with product development.
The Complete Solution for Launching and Scaling Your Product
Product Go-To-Market Teams as a Service (GTMTaaS) is your one-stop shop for launching and scaling your product. We provide a comprehensive suite of services that cover every aspect of the product launch process, from strategy development to customer support.
Achieve Customer Success. Optimize sales. Get a CRM solution tailored for you
No two businesses are alike, and we know that. That is why we have a team of seasoned experts who will listen to your needs and customize your CRM based on your business goals. Now, you can have the data that you want to see, boost customer experience, track customer journeys and much more.
We follow a systematic process to achieve repeatable success
The Terrific Studio GROWTH Playbook is our dedication to solve your problems using a systematic, proven method that yields results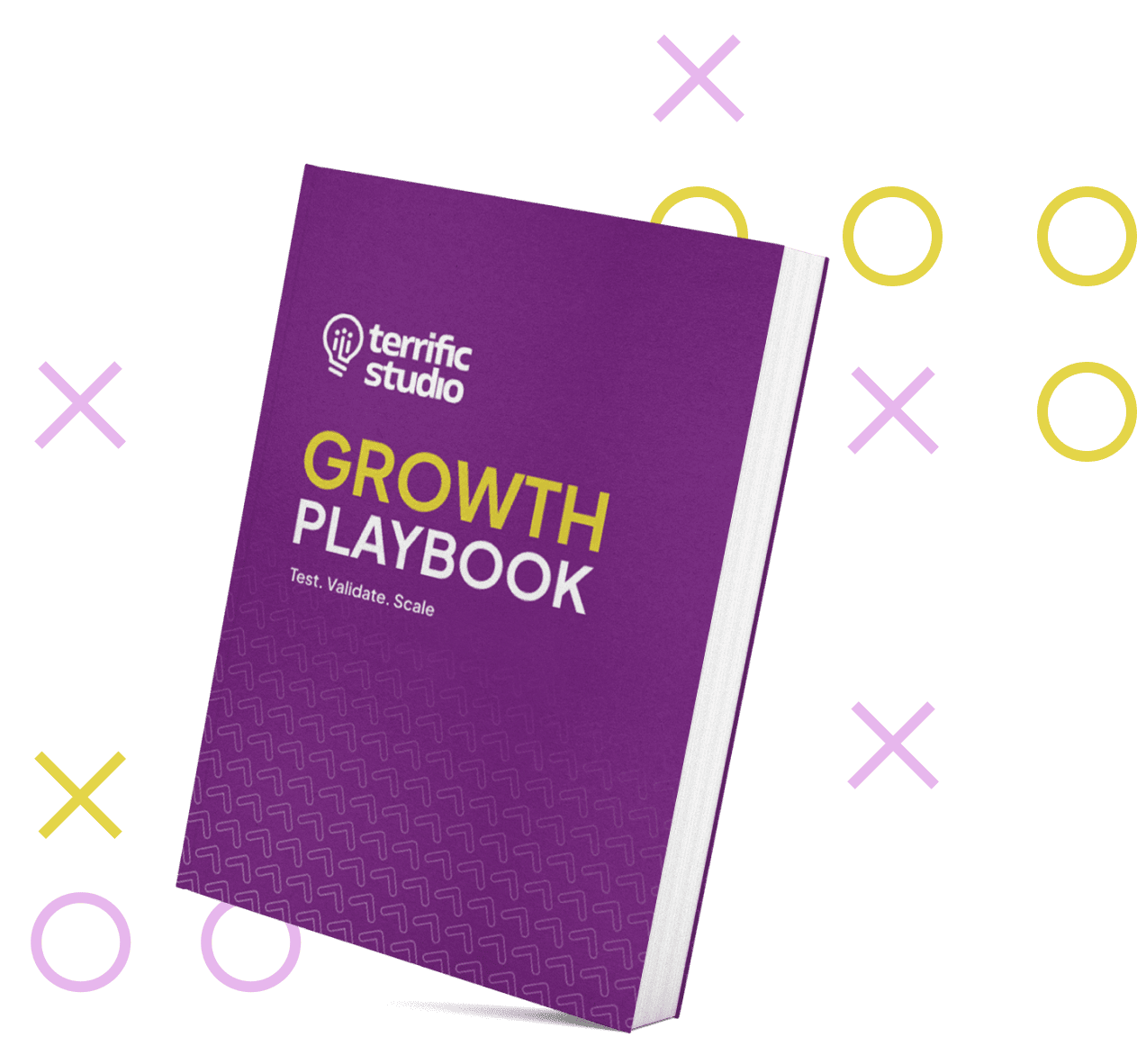 Once we start working with you, our team will ask some key questions to clarify what your goals are and what your North Star metric is
Once we've identified your most critical business goals, we'll review the current reality of your business, market, and your performance against these goals.
We work with you to find opportunities to enhance your business performance. We then brainstorm options that we narrow down through extensive testing
We will scientifically determine what is the best way forward. We will work with you to define a strategy and define what experiments we will continue to run to ensure we aren't missing out on opportunities to enhance your business performance
We execute tactics in 2-week sprints, regularly plan, set specific business goals, execute the planned tactics, track performance, and continually regulate specific experiments based on their performance.
We track success by taking the most critical business goals that we jointly identified during goal setting and set up a reporting dashboard to track each of the most critical metrics that we identified.
Make enquiries about Terrific Studio. Leave a message and we will respond to you shortly